Turbine Style Straight Tube Cleaners 1300 Series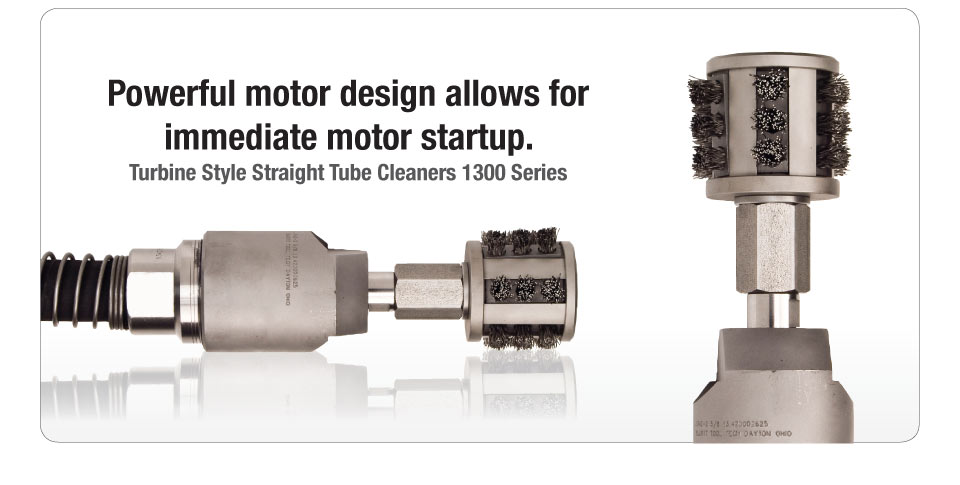 The 1300 Series Air Turbine Style Straight Tube Cleaners are ideal for 1.750" to 3.999" ID (44.5mm to 101.6mm) commonly found in firetube and watertube boilers.
The air turbine style motor design provides an immediate and powerful startup to drive the cleaning head down the tube at a high speed, removing medium to heavy deposits of scale, mud, and other process residues.
Features & Benefits:
Powerful motor design allows for immediate motor startup.

The motor requires no special tools for repair.

Armored hose design for rigidity and heat resistance.
Specifications:
65-135 CFM (1.8-3.8 M3/min.) @ 80 PSI (5.5 bar)