Turbine Style Curved Tube Cleaners 1300 Series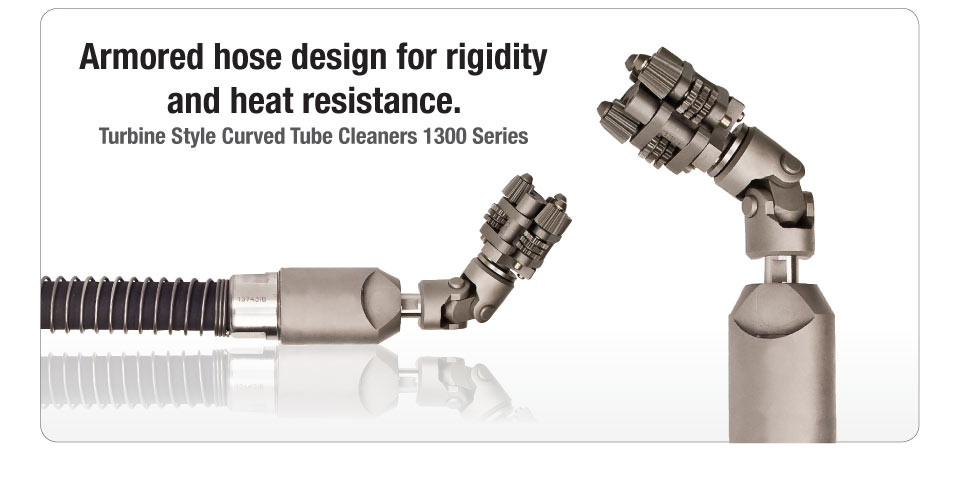 The 1300 Series Air Turbine Style Curved Tube Cleaners are ideal for 2.125" to 4.999" ID curved tubes (54.0mm to 127.0mm).
The air turbine style motor is sized for optimum performance and power to drive the cleaning head down the tube at a high speed, removing medium to heavy deposits of scale, mud, and other process residues.
Features & Benefits:
Powerful motor design allows for immediate startup.

The motor requires no special tools for repair.

Armored hose design for rigidity and heat resistance.
Specifications:
65-135 CFM (1.8-3.8 M3/min.) @ 80 PSI (5.5 bar)