Low clearance hydraulic torque wrench IU-XL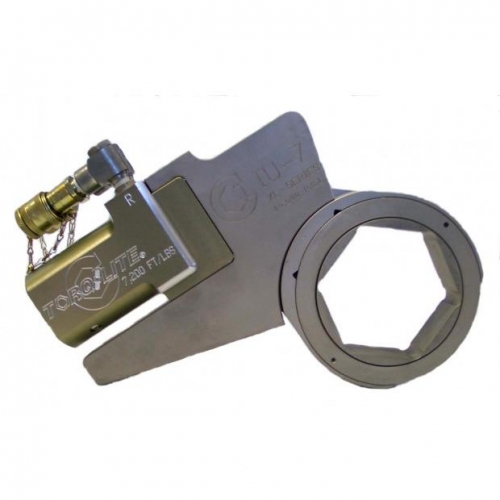 :

IU-XL Series

:

Low clearance torque wrenches

: Sale and rent
:

Call for price
Contact us to get support!
ADD: No. 193, 3/2 Street, Ward 10, Vungtau City, S. R. Vietnam
TEL: +84 254 3857 923 - FAX: +84 254 3853 860
sales@minhanh-techinfo.com
Standard fractional head sizes from 3/4" nuts across the flats. Metric and special sizes available.
Increases accuracy, durability and repeatability.
Maintains 90 relationship between piston rod and nut. Increases accuracy. Reduces number of moving parts.
Reacts against adjacent nut. No reaction member necessary.
All exposed parts to resist corrosion.
Reduces operator fatigue
Every tool is function tested and calibrated to ± .03 accuracy, traceable to N.I.S.T.
Accessories: hydraulic pumps; hoses c/w quick connectors; links, . . .
Model

Max. force

Range (nut size)

Weight

ft. lbs.

Nm

in

mm

lbs

kg

IU-1XL

1 294

1 754

3/4 - 2

19 - 51

7,25

3,29

IU-3XL

3 074

4 168

1.1/4 - 2.15/16

32 - 75

9,25

4,20

IU-7XL

6 899

9 354

2 - 3.7/8

51 - 98

14

6,35

IU-10XL

9 900

13 423

2.3/8 - 4.1/4

60 - 108

24,5

11,11

IU-17XL

15 951

21 627

2.3/4 - 5.3/8

70 - 137

42

19,05

IU-25XL

23 620

32 024

3.1/2 - 5.3/4

89 - 146

57

25,85

IU-50XL

44 785

60 720

4.5/8 - 7.1/4

143 - 184

85

38,56