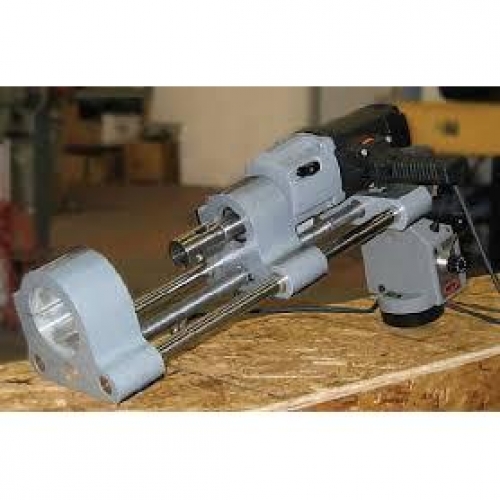 :

4-14 HD

:

Boring machines

: Sale and rent
:

Call for price
Contact us to get support!
ADD: No. 193, 3/2 Street, Ward 10, Vungtau City, S. R. Vietnam
TEL: +84 254 3857 923 - FAX: +84 254 3853 860
sales@minhanh-techinfo.com
With up to 351ft. lbs. of torque at the bar and a feed motor that delivers 30 ft. lbs. of torque, heavy cuts are made easy. York has two options available to suit every users need, the manual control machine for use with the 5hp hydraulic power unit and the remote control machine for use with the 10hp hydraulic power unit.
The 5 and 10 horsepower gasoline power units offer a continuous 1500 PSI and speeds from 90 - 460 RPM.
The 5 HP unit is for use with the HD-M, 4-14ET, Rotary Mill and ILT. The 10 HP unit can be used with the HD-P, Rotary Mill, ILT and Linear Mill.
Boring diameter from 1.5 - 24" (40 - 609mm)
Stroke 358 mm
Reach 1500 mm
Feed speed 0 – 2.5"/minute (adjustable)
Hydraulic motor drive, 230VAC 1 phase 50Hz
Work in any axis : vertical, horizontal or inverted
Accessories : cones, shafts, gauge, tools, control pendant, X/Y adjustable mounting, . . .