Bore welding machine BW830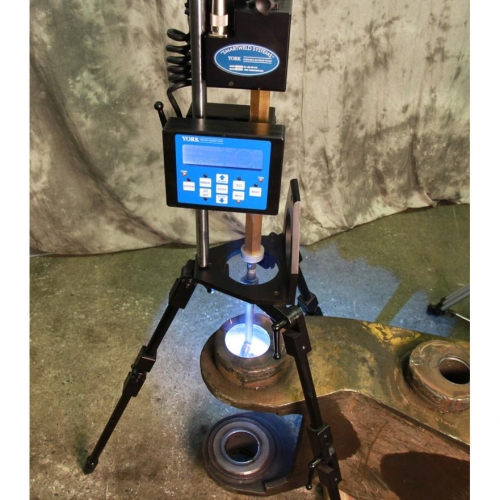 :

BW830

:

Boring machines

: Sale and rent
:

Call for price
Contact us to get support!
ADD: No. 193, 3/2 Street, Ward 10, Vungtau City, S. R. Vietnam
TEL: +84 254 3857 923 - FAX: +84 254 3853 860
sales@minhanh-techinfo.com
The latest in bore welder advancements. Our Smart Weld Systems model 830 surpasses current bore welder technology. It's the first bore welder of its kind that does all the weld speed calculations for you. There is no maze of wires or complicated setup. All the cables are enclosed in the mig whip making it very user friendly.
The Smart Weld control panel guides you step by step through the various modes available to you; Circular weld, Segment weld, and Skip weld. The display can also be set to either English or Spanish and can display in imperial or metric measurement.
Operating range Std - 1.5~30" (38~762mm)
Extensions Std – 48" (1.2m)
Weld Stroke – 8" (203mm)
Maximum current Std – 250 amps
Wire size Std - .035~.045 (.89~1.13mm)
Programs – circular, segment & skip
Adjustable step (distance between weld passes) 0~.4" (0~10mm)
Rotation – clockwise and counter clockwise
Weight, including display 20lbs (9kg)